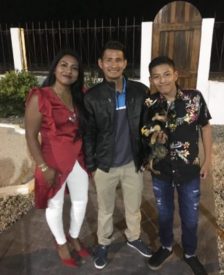 Jimmy and Mirian both grew up in Salinas, Ecuador. They have a son, Kevin.
Jimmy enjoyed playing soccer growing up and now cheers for his favorite team, Barcelona. Mirian is a great cook. She also enjoys crocheting in her spare time.
Jimmy and Mirian have been employed as guardians at Las Palmas Del Mar since October 2012.
They were extremely instrumental in getting things ready for the opening of Las Palmas Del Mar.