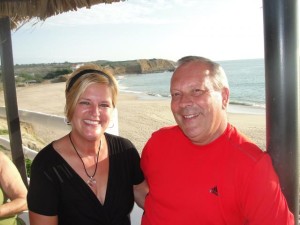 Originally from Wisconsin, John and Heather moved to Phoenix, Arizona in 2003 to escape the cold winters. They started a trucking company, which they sold in 2012.
Looking for another adventure and not quite ready to retire completely, they decided to move to Punta Carnero, Ecuador and open a bed and breakfast.
After many renovations and the addition of a pool, Las Palmas Del Mar officially opened on May 31st, 2013. They look forward to making your stay relaxing and pleasurable.
Welcome to our home by the sea!